Are you looking at selling your home, or buying a new one? Then you need a real estate agent that can get the job done for you. We have opportunities for you to use our company in both Texas and Arkansas. You will not regret working with a real estate agent here to help with buying or selling a house in Texarkana, TX.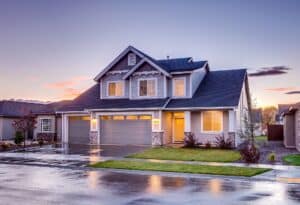 How Our Real Estate Agents Can Help
Our real estate business has been in business since 2004. You can trust that our team knows how to get you in the house of your dreams or out of the home you are going to be selling. The combined experience of our brokers and real estate agents is about 60 years. 
We can take some time to sit down and speak to you about what you are wanting. Our real estate agents in Texarkana, TX, will discuss the price range that you are wanting to be in and or the profit you want to make from your home. Let us know the type of location that you are wanting to move into, and we will do what we can to find homes for sale that suit your needs. 
We Serve In Texarkana, TX
Located in East TX is the community of Texarkana. The population of this city is roughly 36,600 people. It is within the county limits of Bowie County. Texarkana, TX, is closely bordering Arkansas, which we can provide you services in too. 
Texarkana Star Real Estate is a proud Realtor® to the people in the community of Texarkana, and we are always proud to be the trusted real estate agents. We love that we're able to serve in the surrounding communities as well. 
Call Texarkana Star Today
Are you ready to list your home for sale? Or are you ready to buy your dream home? Give Texarkana Star Real Estate a call today to get an appointment with one of our talented real estate agents. We will do our best to make this experience as stress-free and exciting as possible. Our office is located in Wake Village, TX, but we are happy to be your real estate agent in Texarkana, TX.