Have you thought about buying or selling a home in New Boston, TX? The team at Texarkana Star Real Estate has you covered. We are a second-generation family-owned brokerage and team of realtors that was established in 2004 with experience in commercial and residential listings. Whether you are buying, selling, or even relocating, we have a real estate agent in or near New Boston, TX, that is committed to helping with all your real estate needs.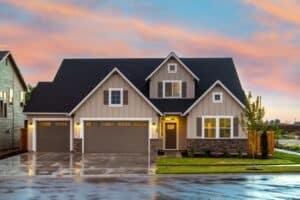 New Boston, TX Real Estate Agents
Our realtors have over 60 years of combined experience, so you can bet they know how to give you a great buying or selling experience. 
When you are buying one of the many homes for sale, we will take the time to sit down with you and take in a few key things. These include:
Your preferred location

Your Price Point

Features you want ( bedrooms, bathrooms, etc.)

Property Type (single-family, new build, etc.)

Yard Size
When you are selling a home, there are also a few things you should talk over with our real estate agents. This can often include:
Selling price point

Any problems with the home

Why you are selling

And if you are relocating and looking for a home
Our realtors® are available from the beginning of your buying or selling experience until the end. With extensive knowledge in the New Boston, TX, area, you can rest assured you are getting the best deal possible.
Frequently Asked Questions For Realtors
Our team knows when you are buying or selling, you will have a ton of questions. We are more than happy to answer any you may have. Some of the more common questions we answer are:
Is a new build or pre-owned home more expensive?
Newly constructed homes tend to cost more than pre-owned homes by about 20%; however, they are typically less expensive in terms of maintenance and utilities. Also, some newly built homes still give you time to pick all your finishes in the home.
What to check when you buy a home?
When you are buying a home, there are a few things our realtors will help you look for. Frequently, buyers forget to look beyond the house size and bedrooms and bathrooms in the listings. Other things to consider can include the neighborhood, your commute to work daily, school proximity if you have children, and neighborhood amenities.
Real Estate in New Boston, TX
The housing market in New Boston, TX, is always on the rise. New Boston is located in Bowie County and was named after an early storekeeper in the settlement, W.J. Boston. While the population is only a little over 5,000, it is a growing city that makes a great place to live. Our team at Texarkana is happy to serve in the surrounding communities. 
For All Your Real Estate Needs
If you are in the New Boston, TX, area and looking to buy or sell, you need to contact a real estate agent here with Texarkana Star Real Estate. Our agents can be reached at 903-223-0055. We can also be reached on our website, Facebook, or email for your convenience. We look forward to working with you!