At Texarkana Star Real Estate, we know not all realtors are created equal. We have a real estate agent that is committed to helping you buy or sell your home in the De Kalb, TX, area. We make you our top priority and are there from start to finish of the sale of your home or the buying process. Our company opened in 2004 and has over 60 years of combined experience in the real estate field. Our realtors will partner with you for a smooth and easy transaction.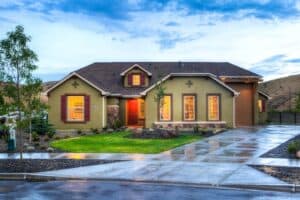 De Kalb, TX Real Estate
We can help if you are new to the area, relocating within the city, or looking to start the sale of your home. Our team of realtors has been working with clients in the area for years. We know what neighborhoods are hot, proximity to local amenities, the school system for children, and commutes to different businesses.
When you sell your home, we consider your asking price, your home needs, and who we think potential buyers will be. We can list your home on different outlets to help increase the exposure, handle an open house, and get it sold fast.
When you are buying a home, we also consider a few things. This can include the house size you need, yard size, price point, and area you want. We can also help you in buying a new build or pre-owned home. Our team can handle the entire process, through searching the homes for sale in De Kalb, TX, offers, inspections, and closing. We offer support every step of the way. 
Common Real Estate Questions
When you are looking to buy or sell, we know you have so many questions that often seem overwhelming. Our Realtors® are here to help with them all. A few common ones include:
Do you only help with residential properties?
No, our agents can help with commercial and residential properties in and around the De Kalb, TX, area.
What is the first step in buying a home?
If you want to buy a home, the first step should be to get pre-approved for a mortgage. If you are not sure what mortgage company to use, give us a call, and we can point you in the right direction. 
How long does it take to buy a home?
You can expect a 10-12 week period from searching to closing your home from start to finish. Of course, this can also depend on your lender and inspections.
De Kalb, TX Real Estate Agents
Our local agent team is happy to help clients in De Kalb, TX, and surrounding areas. De Kalb is a small city located in Bowie County with an estimated population of just over 1200. If you are new to the area, we would love to welcome you. If you want to buy or sell your home with a De Kalb real estate agent in TX, let us help.
Contact Us Today
The team at Texarkana Star Real Estate is here to help you. We can partner with you to buy the home of your dream or the sale of your starter home. Our office is located in Wake Village, Texas, but we serve clients from all the surrounding areas. Give us a call today at 903-223-0055 or contact us online.